Key Trends
Future of Work
13.06.2015
The company colleague could be great-grandfather, the office is virtual and the competition for the best talents and senior management is intensifying. How Human Resources Managers and Global Mobility Managers in globally active companies can overcome the challenges of the future of the working world was the topic at Deloitte UK Strategic Moves Lab 2015 in London.
---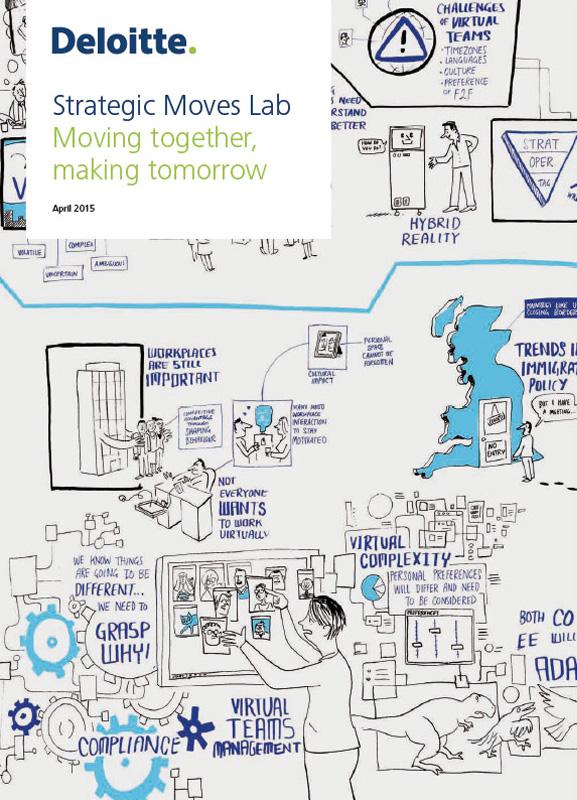 ---
Dr. Eckhard Störmer, Senior Foresight Consultant at Z_punkt, presented the key trends for the future of work and challenged participants with a series of "What would happen if...?" scenarios – for instance, Artificial Intelligence as a "job killer", which also does not stop at the activities of academics.
The results of the Strategic Moves Lab 2015 are available as a booklet for download.
Download
More news
Perspective
AI and sustainability: a new strategic area of activity
Responsible AI – which rules should be applied to the development of AI applications in future?
26.04.2019
Read more
Technology
Artificial Intelligence as Inventor and Developer
New applications for AI.
27.05.2017
Read more
Finance
Digital Cryptocurrency in Barcelona
Local currencies are proliferating.
27.05.2017
Read more
Technology
Immersive Exosuits with Textile Muscle Fibres
The next steps towards cyborgism.
27.05.2017
Read more
Agriculture
Agricultural Robotics for Efficient Indoor Farming
Vertical farming for salad heads.
27.05.2017
Read more
Newsletter
Receive the regular Z_punkt newsletter in your mailbox. Sign up now.