Market modeling
Understanding the future of the Smart Home market
19.07.2016
Currently, there are (again) huge expectations for the smart home market. For example, there are forecasts that predict the number of smart home households will grow from 300,000 in 2015 to 2,400,000 in 2020. At the same time, the market is characterised by a higher degree of complexity. Future developments will be determined by a variety of factors that have not been adequately considered in such calculations.
Z_punkt has developed a quantitative model that allows companies to gain a nuanced insight into the future developments of this attractive, yet complex market. A basic version of the model is available, which can be refined and further developed to accommodate additional company-specific issues. It offers providers that are deciding to invest in the smart home market a solid basis for their decision-making.
Answering questions about the future
The model helps to answer crucial questions about the future:
What drivers affect demand for smart home solutions?
Where are the risks to be found?
When is the right time to enter the market?
Which strategies and business models should be used to target the market?
What level of potential sales can be achieved?
---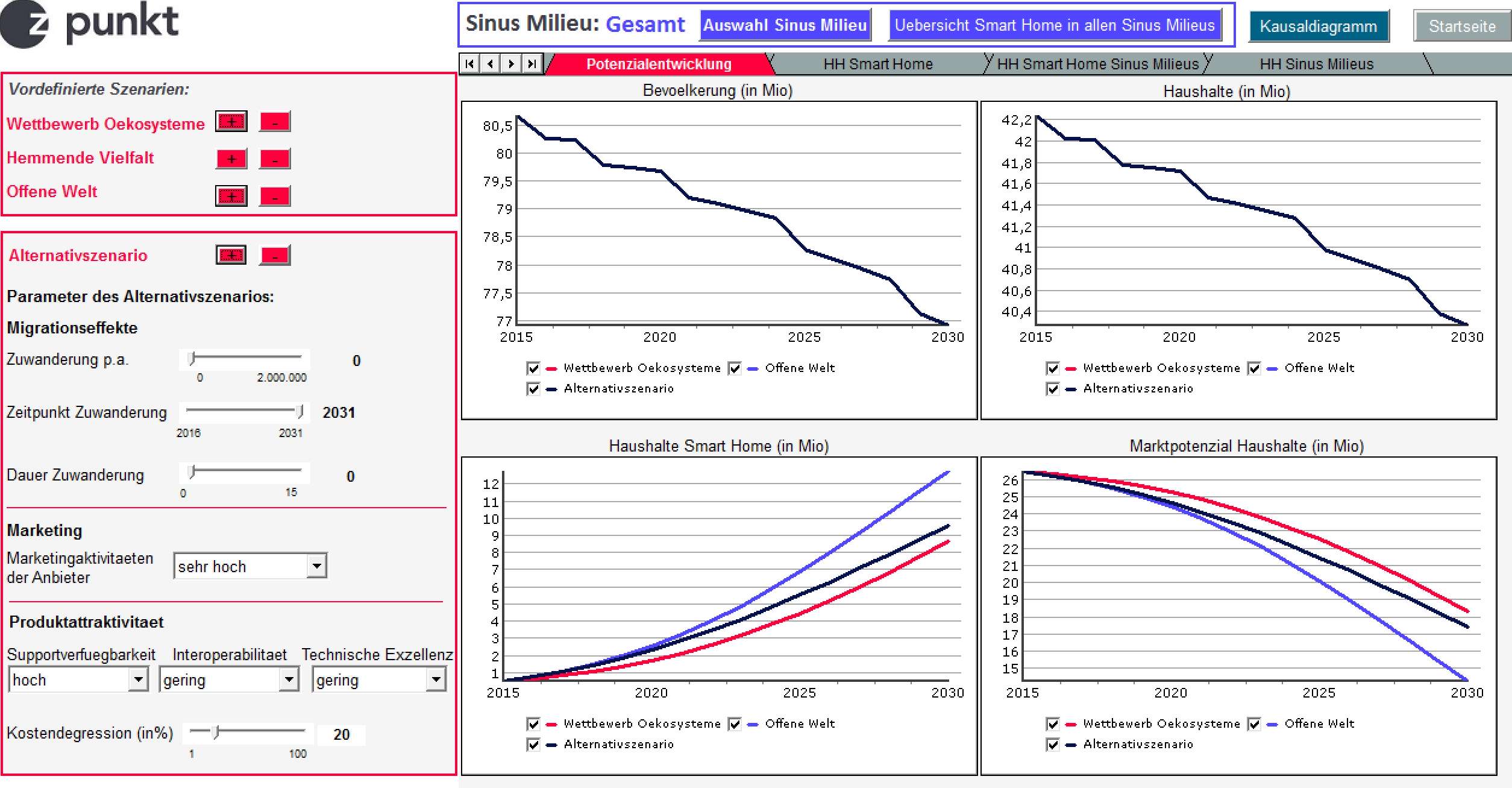 Figure: Analysis cockpit of the smart home model
---
Understanding market mechanisms
The model takes into consideration a variety of environmental factors, such as demographic shifts, changing household sizes, alterations to security requirements and the predilection amongst architects and investors for smart home solutions. It shows the conditions under which the interplay between these factors and their interconnectivity support dynamic market growth. Moreover, the model is based on assumptions of the factors that determine the attractiveness of smart home solutions.
---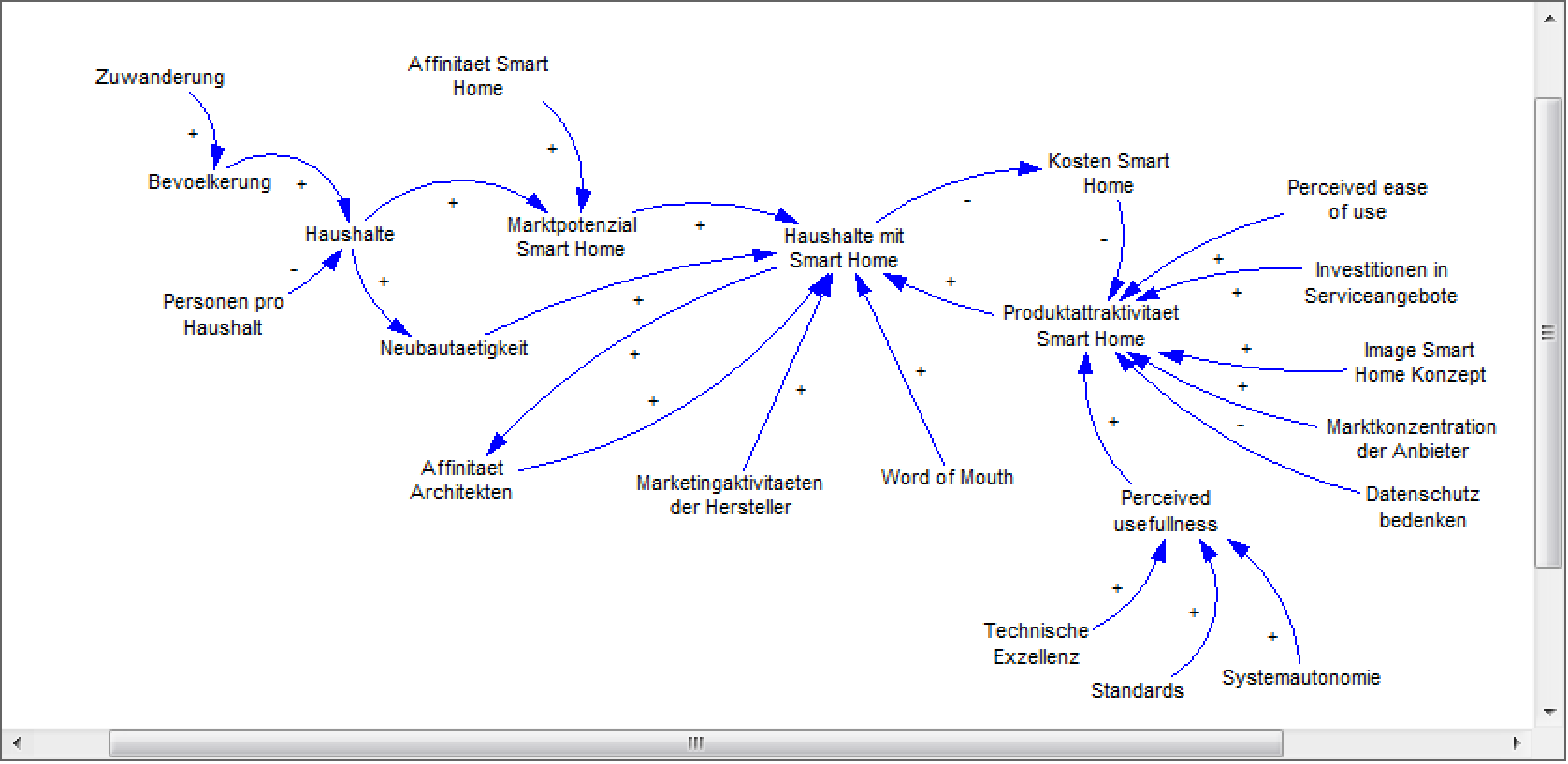 Figure: Interrelationships between different attraction factors
---
Carrying out targeted analysis
The smart home model from Z_punkt goes beyond simply producing summarised key data by enabling targeted evaluations of individual Sinus Milieus.
---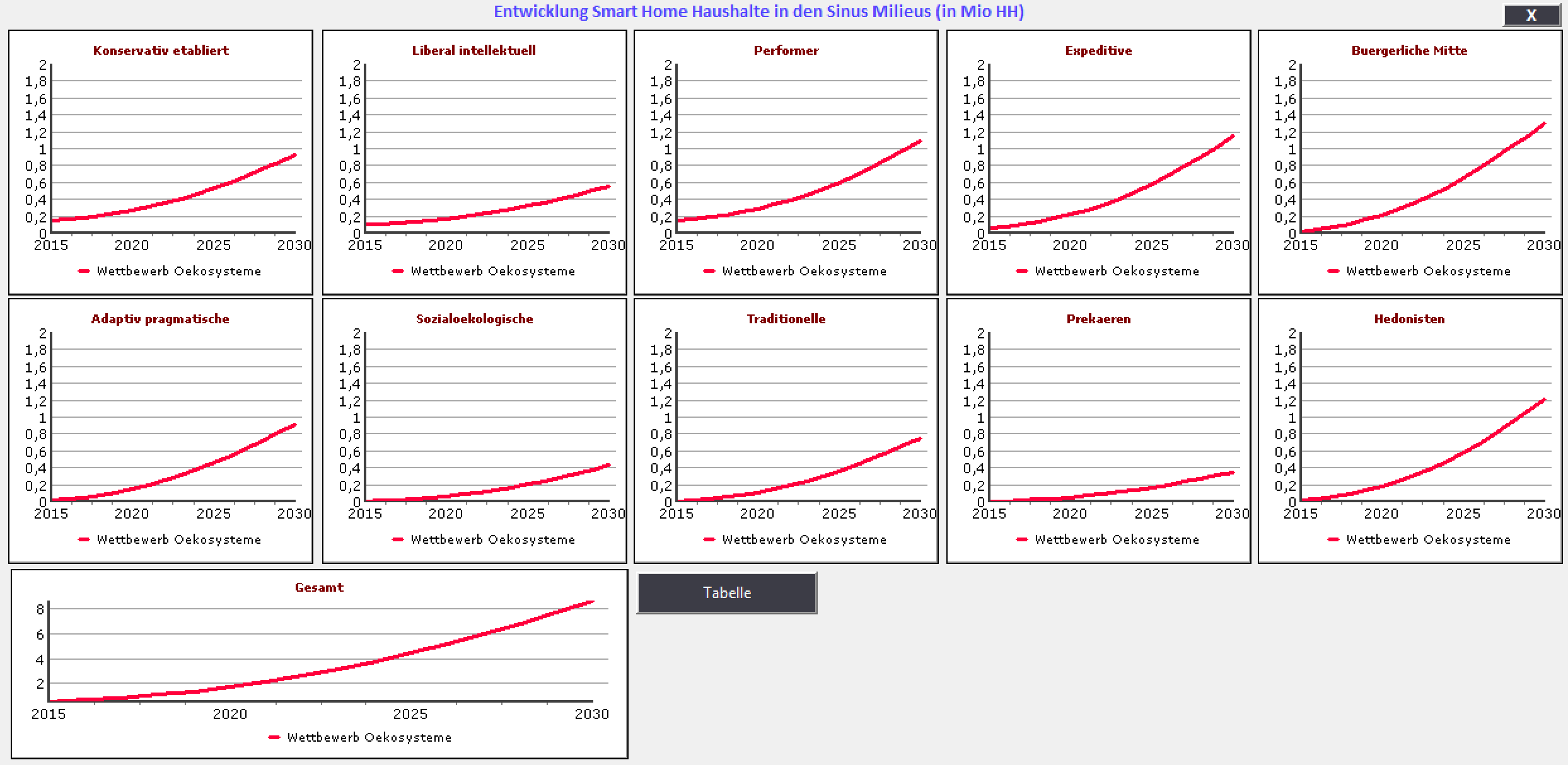 Figure: Development of the smart home market in various Sinus Millieus
---
Find out more
We would be happy to demonstrate the smart home model to you in person. Feel free to get in touch with Andreas Schaich.
Read our new whitepaper on system-dynamic future modelling by Hol-ger Glockner here.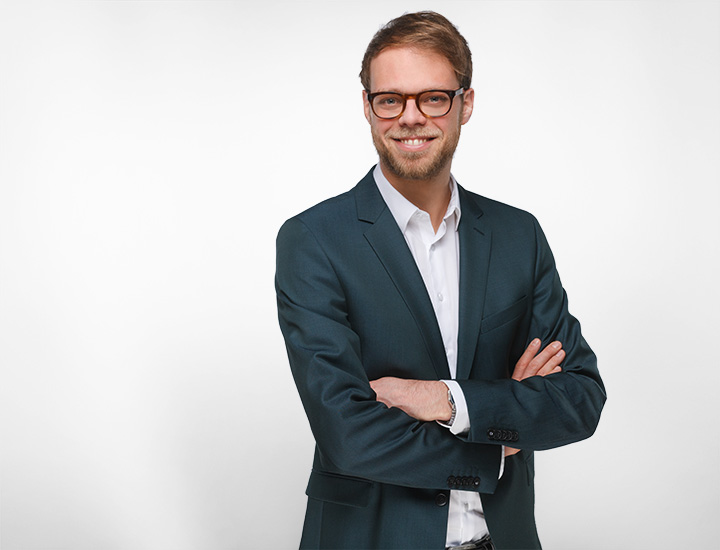 Andreas Schaich
0221 3555 34 0
Send details of your query to Andreas Schaich. We will do our best to reply as quickly as possible.
×
More news
Perspective
AI and sustainability: a new strategic area of activity
Responsible AI – which rules should be applied to the development of AI applications in future?
26.04.2019
Read more
Technology
Artificial Intelligence as Inventor and Developer
New applications for AI.
27.05.2017
Read more
Finance
Digital Cryptocurrency in Barcelona
Local currencies are proliferating.
27.05.2017
Read more
Technology
Immersive Exosuits with Textile Muscle Fibres
The next steps towards cyborgism.
27.05.2017
Read more
Agriculture
Agricultural Robotics for Efficient Indoor Farming
Vertical farming for salad heads.
27.05.2017
Read more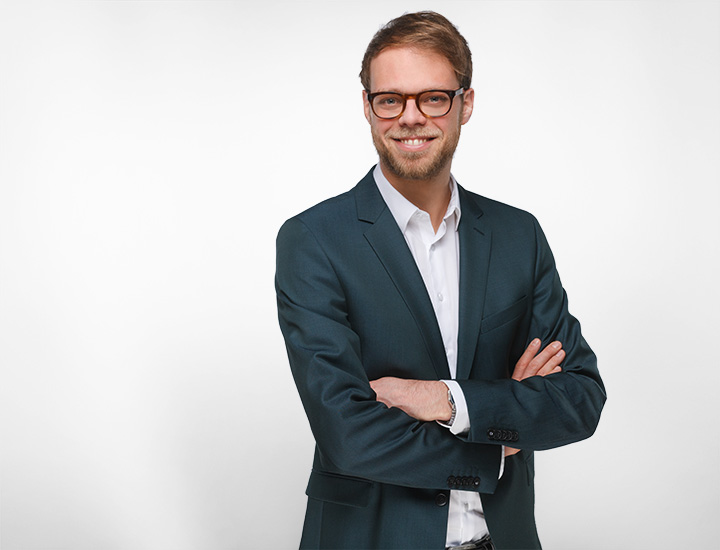 Andreas Schaich is your point of contact for questions concerning the Smart Home model. Feel free to get in touch.
Contact Andreas Schaich
Newsletter
Receive the regular Z_punkt newsletter in your mailbox. Sign up now.